VIDEO TUTORIAL
---
(here)
Description
---
This article will help you manage your Delivery Trust subscription from a billing perspective to help with reviewing your invoices.
Prerequisites
---
Log into your Identillect account via https://identillect.com using the Chrome browser (or Mozilla)
Instructions
---
Viewing Subscription Invoices
Click the Billing hyperlink in the account menu or click the Billing hyperlink by hovering over your email address.
In the Select the invoice you would like to view: drop down, select the invoice you'd like to view and click Download.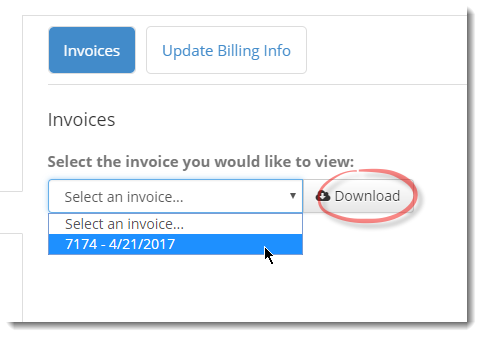 If the documented actions in this article fail to produce the intended results, please notify our billing team.