DESCRIPTION  
---
This article will provide instructions on how to handle restoring functionality to the Delivery Trust Add-In for MS Outlook when Outlook forces the add-in into a disabled state.
Note: Screens captured for this guide apply to MS Outlook 2013 & 2016 versions. Older versions of MS Outlook may have screens that vary slightly.
INSTRUCTIONS
---
Click View Disabled Add-ins…
Click Always enable this add-in…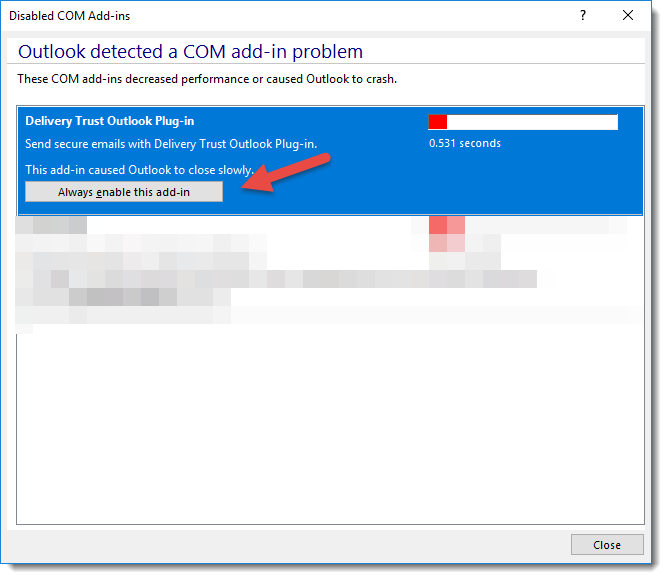 If prompted to register/activate the software, follow the onscreen instructions to do so.
If you receive an alert similar to that depicted, close the Disabled Items window and follow the instructions in the article here to perform a fresh installation of the Delivery Trust software.
Your Delivery Trust Add-in for MS Outlook should now be functional.
If these actions fail to resolve your issue, please submit a ticket.