VIDEO TUTORIAL
---
Description
---
This article will help you implement (install) the Outlook Plugin for the first time on your computer.
Prerequisites
---
Log into your Identillect account via https://identillect.com using the Chrome browser (or Mozilla). 
You will also need Outlook available on your desktop with your email account already added to the software.
Instructions
---
Locate and select the Outlook Plugin (blue button)  
Close Outlook and save any work in progress and then select OK on the prompt 
Download the Executable file, by clicking on Setup.exe  
Select to Install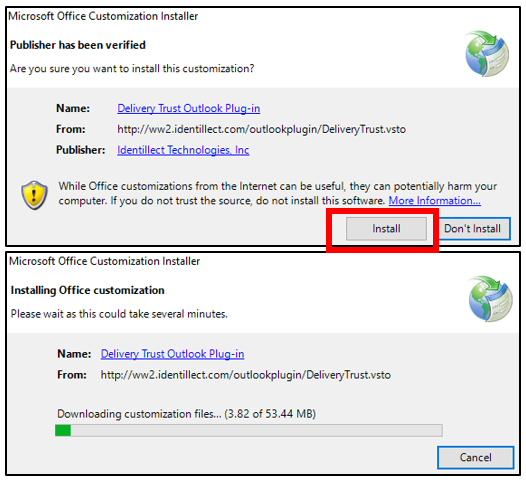 Close once completed
Reopen Outlook and try to compose a new message and verify Delivery Trust Authentication Choices are there