Overview: In this guide we will look at an issue that you might encounter in Outlook 2013/2016 regarding not being able to see our Outlook plugin when hitting "Reply" or "Forward" in an email.
Problem: When replying or forwarding email in Outlook 2013/2016, you do not see the Delivery Trust plugin.
Resolution 1:  Pop Out of minimized Reply screen (see screenshots for further guidance)
Click Reply or Forward on the desired email.
Above the Send button in the email that is located to the right of the To, From, and CC fields, click the "pop-out" button.
The email will literally pop-out into a new window, allowing you to see the Delivery Trust plugin.
Continue with your secure email as usual.
Result: The Delivery Trust plugin will only be visible when following the above steps; composing the email in a separate window.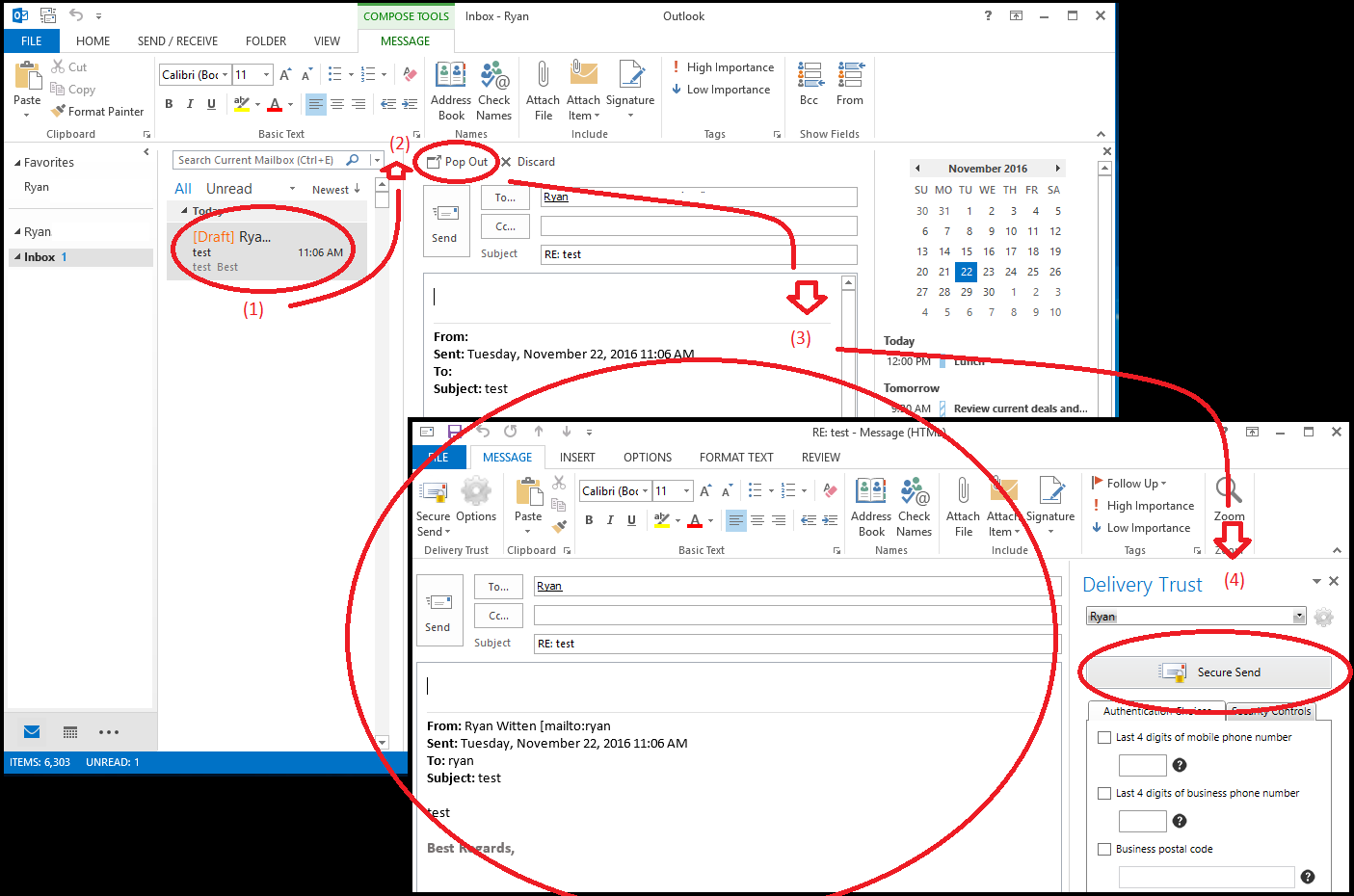 Resolution 2:  Set Outlook Email Replies to Always Pop Out Into a New Window
Please follow the short directions in this article: http://www.thefinalstep.co.uk/blog/always-pop-email-replies-outlook-2013/
Result: Outlook Email Replies will automatically open into a new window and the Delivery Trust plugin will be visible, preventing the need to Pop Out.


If you have any questions or need any assistance, please let us know by emailing us at Support@identillect.com.