Description: This article outlines how to access the Secure Scan Add-On preferences in Outlook. This will scan outgoing emails and/or attachments for sensitive words/phrases.
Prerequisite: Business user is already created (How To Add Business Users) and Secure Scan Add-On has been enabled (Enable Secure Scan for Business Users).
Instructions:
Click the New Email button.
Click the Options button in the new message window or from the Delivery Trust panel at the right of the new message window.

Close the new message window leaving only the Options window open.

Click the Preferences... button under the Secure Scan section.

Check the box for the applicable option that you would like to enable.
Click Manage Dictionary... to open the Secure Scan Dictionary Editor to add or remove any word/phrase in your dictionary.

Once finished, click on OK button. Click Cancel button if no changes need to be made.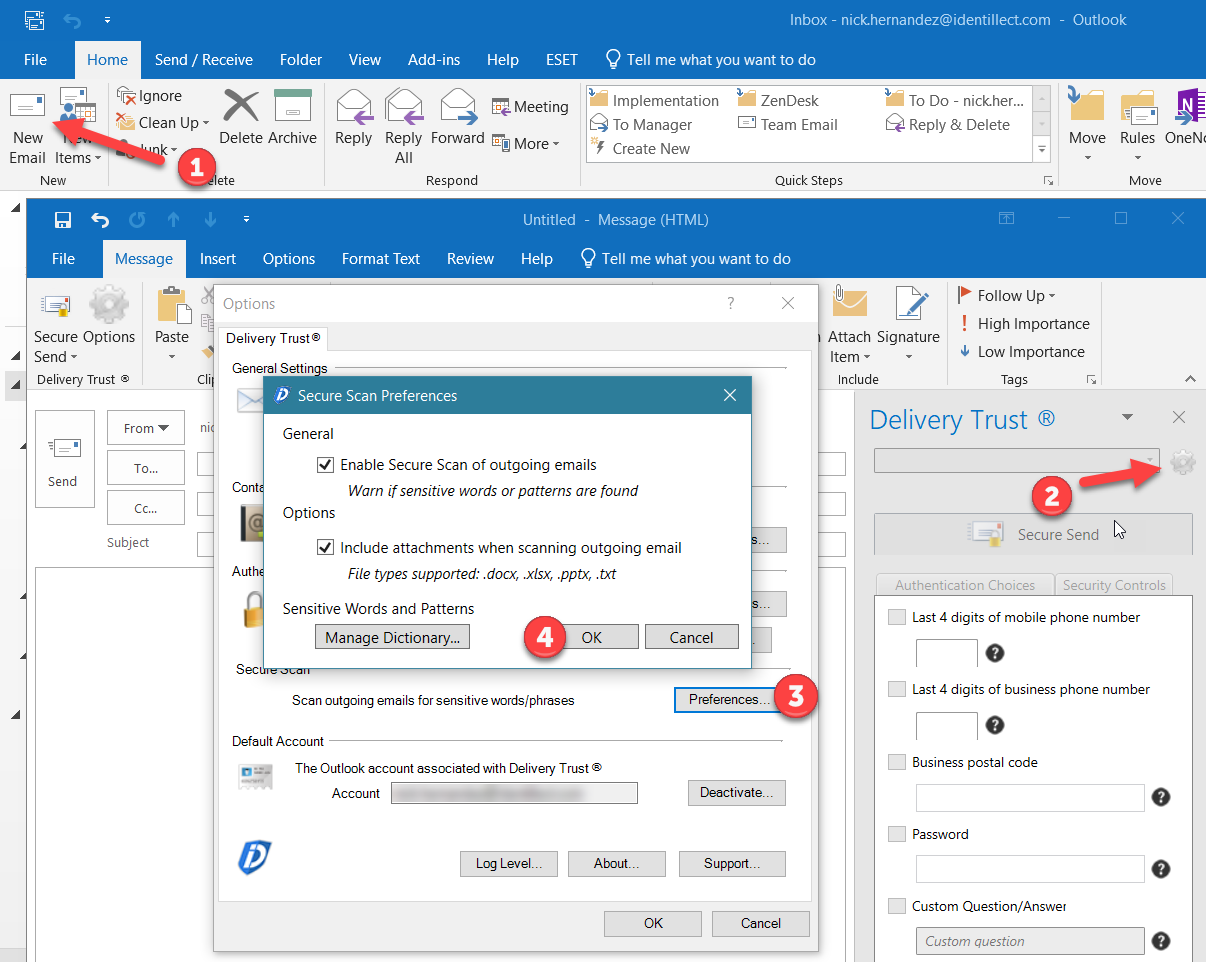 You've successfully accessed the Secure Scan Add-On Preferences.